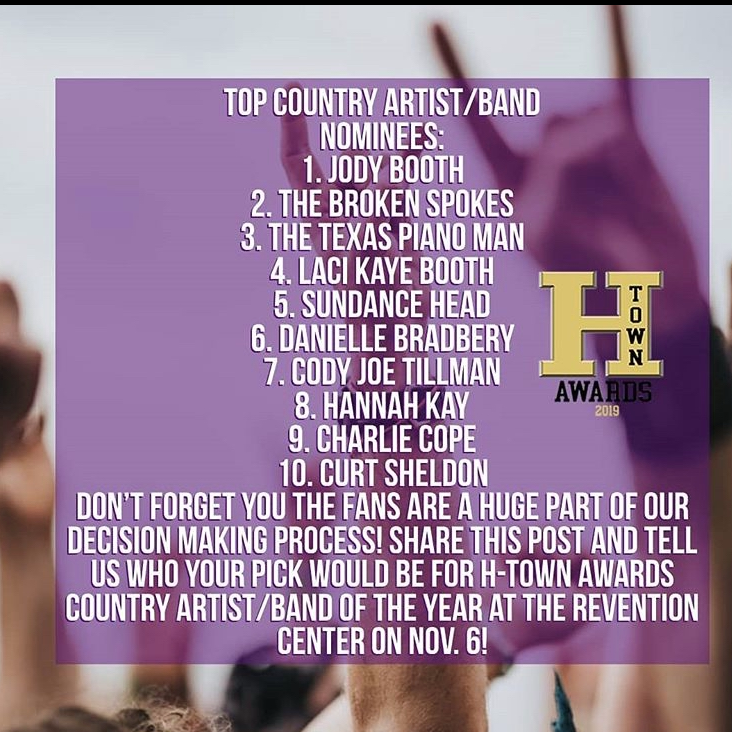 HTown Music Awards For Top Country Artist/Band for 2019 (9th Place)
9th Place in HTown Music Awards, Award Presented By ZZ Top & Lyle Lovett
Even though Charlie is an Americana Music Singer and not a Country Music Singer, he was still very honored to get this nomination, especially at the age of 18!
Notable Artists We've Worked With
ZZ Top
Ben Haggard
Ryan Bingham
Lyle Lovett
Steve Wariner
William Clark Green
Turnpike Troubadours
The Head And The Heart
Dawes
Flatland Calvary
Parker McCollum 
Randall King
Curtis Grimes
Tenacious D
Wade Bowen
& MORE!
One of Charlie's greatest achievements is constantly being on Magazines, Radio, Podcasts, Blogs and more! Click the button to go to Charlie's Press Page and see his new achievements in the world of Press!
These are just a few of the well known titles that Charlie has accumulated over the years. Charlie had put blood, sweat, tears and more into his work and even if he disagrees, he is honored to be called everyone of these names.
The Southern Godson Of Soul
The Transgenerational Wordsmith
The Americana Poet
The Kid
The Bane Of Pop Radio
The Next Bob Dylan
The Next Tom Petty
The Next Tom Waits
The Next Jason Isbell
The Musical Shakespeare
A Poetic Virtuoso